CH. Gideon's Toast Of The Town
"Tipsy"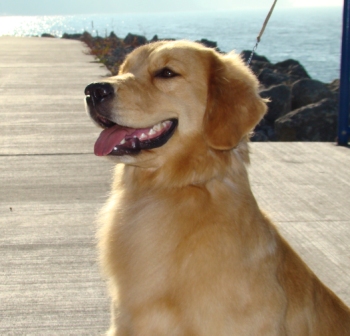 Tipsy was born on New Year's Day and has been celebrating life ever since! Whether she is at home with the crew or in the show ring, she is bubbling with enthusiasm. Only one week after her first birthday and after only being shown 2 times, Tipsy channeled her enthusiasm into taking a 5 point major reserve at the Cuyahoga Valley GRC Winter Specialty.
Tipsy is a very outgoing girl with a great zest for life. This behavior is exhibited whether she is learning something new or approaching a new play mate or person. Tipsy finished her Championship in GRAND style by going Winners Bitch and Best Of Winners under Judge Richard Hilderman for 5 points the last day of Greensville SC shows during the Sandlapper Specialty weekend. She was also Reserve Winners Bitch at the Sandlapper Specialty that weekend. A big thanks to Clint Livingston for putting that last major on her!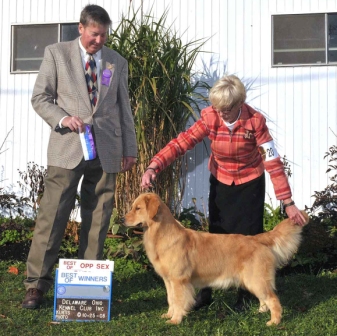 Tipsy is a 3rd generation OFA excellent and will be bred late this fall of 2010.